There's a nip in the air and a spring in my step --
forsooth
, autumn's just around the corner here in the upper midwest. We've been happily munching away on apples and pears from last Saturday's green city market.
I've been knitting away at f.pea's
mossy jacket pattern
. I'm using the specified yarn,
Classic Elite Beatrice
, now discontinued. This is a machine washable, heavy worsted weight merino wool with a neat construction -- 3 plies very lightly twisted together, which means that it's very easy to separate the plies (esp. with my pointy Knit Picks Harmony needles).
What's neat is that the 3 plies are different colors -- 1 tan, 1 beige, and 1 variegated. The yarn knits up into a very pleasant variegated, marled fabric -- not garish or awful like so many other commercial yarns. Each of these three plies seems to be a plied light fingering weight. Great stuff! Too bad it's no longer on the market.
----------------------------------------------------------------
In August I instituted a no-new-yarn policy as we prepare to move, but this has already been bent a bit, as
Quince and Co.
restocked
Lark
in pomegranate. Not only did I order one more skein to finish
Camilla Babe
, but also a
color book
.
I'm contemplating colors for an
Aidez
cardigan using Quince's lofty aran-weight
Osprey
yarn. Frost? Peacock? Delft? So pretty!
Two small projects are blocking on my dining room table as I type, so I'll be back soon with FO posts.
----------------------------------------------------------------
in the kitchen
-- I really want to make pumpkin ice cream -- I just saw
this recipe
, but it's definitely more complicated than I'd like. Any recipe suggestions? Otherwise I'll probably experiment (I'm thinking pumpkin butter + a slightly less cream-cheesy version of
my cream cheese ice cream recipe
).
-- Sour cream brown sugar ice cream was on the menu for a get-together last weekend! It was awfully yummy. I swirled fig butter through half of the batch, and that was especially tasty.
Sour Cream Brown Sugar Ice Cream
2 C. sour cream
1.5 C. half-and-half
1 C. brown sugar, firmly packed (preferably dark brown)
.5 tsp. salt
1 tsp. vanilla extract
1 T. bourbon
fig butter (optional)
Place all ingredients in a blender and blend until completely smooth. Pour into your ice cream maker and churn according to the manufacturer's directions (about 20 min.).
Optional:
Pour half the ice cream into a freezer-safe container. Dot a few blobs of fig butter over the top; swirl with a knife. Add the rest of the ice cream. Add a bit more fig butter if desired.
Put in the freezer and allow to harden for at least 3 hours.
----------------------------------------------------------------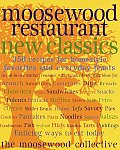 A copy of
Moosewood Restaurant New Classics
has been sitting in my kitchen bookcase for a few months, sadly unopened and untested. I pulled it out to peruse at lunch today, and the recipes look fantastic! I'm getting very excited about veggies again. 25 tape flags now mark recipes that were calling my name. I'll keep you posted as to the successes.
----------------------------------------------------------------
Jane Austen fans, the Los Angeles Review of Books features an
interesting review article
on two new books about Jane Austen.